Committees
---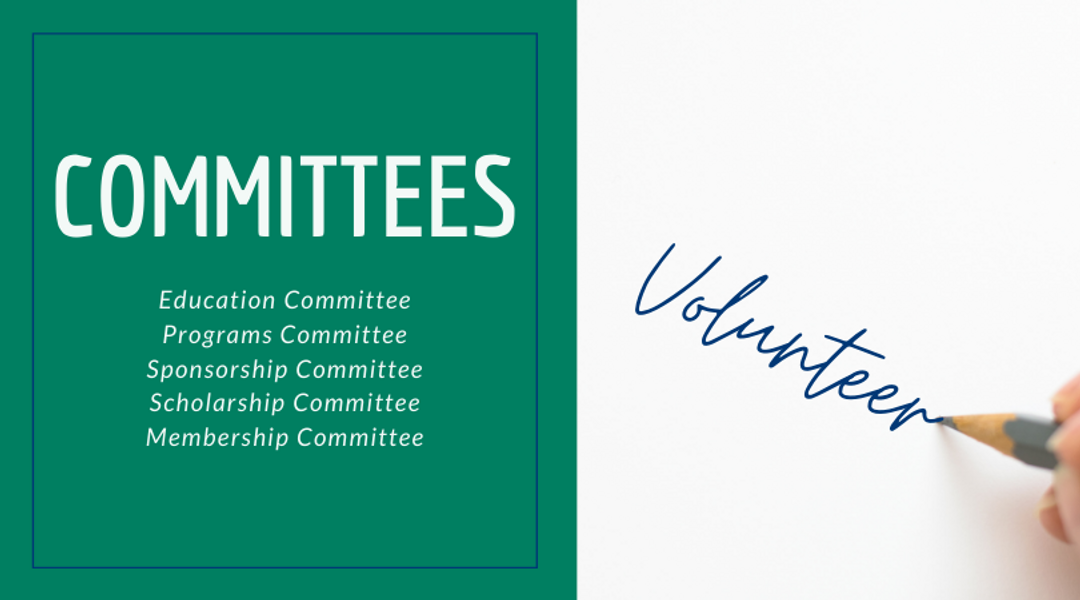 Committees are vital to the success of our CFMA chapter. Members can volunteer in a variety of ways within CFMA. This is a great way for you to get to know other members within the association. Time commitments vary by committee, but most meet once a month or quarter for about an hour. They are fun and informative meetings.
If you would like to join a committee please click here.
Education Committee
Committee Chair - Derek Pfeifer, BKD, dpfeifer@bkd.com
Members - Greg Brown, Jihae Smith, Helen Lucas, Micheal Ross, Andy Bohon
Responsibilities
The Education Committee is responsible for organizing 4 or more educational seminars per year that include CPE credits, working with local instructors, and CFMA Headquarters. This committee convenes via phone and e-mail.
Activities and Tasks
Through ongoing feedback from members as well as surveys,

the

committee determines topics that are relevant and important to members.

The committee

selects course offerings and all educational sessions. Coordinate obtaining instructors, educational materials

,

and facilities.

Ensure the Chapter maintains appropriate records and

complies

with all requirements for participants to receive continuing education credits.
________________________________________________________________________________________________
Programs Committee
Awards Chair - Zach Miller Co-Chair - Carolyn Brister
Members - Eric Hernandez, Mary McCarty, Kriste Underwood
Golf Chair - Steve Foster
Responsibilities
Responsible for chapter programs, this committee convenes as needed to develop the programming for the next program year. (The Program Committee also includes the CFPOTY Committee and Golf Committee.)

Activities and Tasks
Annual Planning Meeting: meet in March to brainstorm and narrow topics for at least six monthly programs. Set additional meetings as necessary. Work with other committees (education, social, scholarship, and golf) to prevent event conflicts, incorporate additional marketing per Board of Director's e.g., PowerPoint presentations, CFMA Awareness Month, etc.

Program Leads secure volunteer lead for each program who will arrange for speaker(s) and narrow down program content. Event planning form to chair 5 weeks prior to the event.

Publicize Events:
Posting events and their details to the Chapter website calendar

Table cards -- work with Membership Committee to order

Announcement/introduction at prior month's program

Email blasts (Chapter administrator to draft event flyer from event planning form for review by Program Committee Chairperson(s) and Chapter President)
Venue Selection: select venue(s) determining the best location and value for Chapter members. Consideration is to be given to location, availability, menu, and minimum requirements. The Chairperson is also responsible for the following:
Contract to be completed, signed and payment deposit to be communicated to Chapter Treasurer

Menus selection based on banquet hall requirements

Final headcount communicated to banquet hall based on requirements.
Event: Program lead and Chair confirm with presenters 1 week in advance of the event to ensure all details are complete and any needs were addressed on the event planning form. Coordinate with President event agenda. The chair will send thank you email or letter after the program.

Co-sponsorship: Give consideration to co-sponsoring events with other organizations and CFMA chapters.

Event Sponsorship: Committee should give consideration to event sponsorship if appropriate.

CPE Credit: Committee responsible for advertising CPE credits, producing certificates, and ensuring documentation requirements are met. Most of this is done by the chapter administrator.
________________________________________________________________________________________________
Sponsorship Committee
Committee Chair - Daniel Rutter
Members - Barry Watson, Brenda Schertz, John Davis
Responsibilities
Responsible for recruiting sponsorships.

Committee Goals
To ensure the DFW Chapter of CMFA recruits sponsors.
Activities and Tasks
Determine Sponsorships
The committee designs sponsorship opportunities and presents them to the Board for approval.
Promoting Sponsorships at Meetings
The committee promotes the CFMA DFW sponsorship program at monthly meetings and special events.

Recruit Sponsors
The committee is responsible for meeting sponsorship budget income.

Create All Marketing Material
The committee is responsible for creating all marketing materials needed to promote sponsorships and ensure sponsors are receiving an adequate amount of exposure.
________________________________________________________________________________________________
Scholarship Committee
Committee Chair Lena Ho, Email: lho@Austin-Ind.com
Members - Jill Hankinson, Becca Bass, Kyrah Coker, Wendy Isenhower, Matt Rhodes
Responsibilities
Responsible for maintaining the scholarship program. This committee reviews scholarship applications, produces marketing materials, and presents scholarships at a membership meeting.
Committee Goals
To promote the further education and career advancement of individuals who major in accounting or finance who currently work or plan to work in construction or a construction-related industry. Educational activities can include full or part-time students with a degree plan either graduate or undergraduate or successful completion of professional exams including CCIFP and CPA.

Activities and Tasks
Create All Marketing Material
The committee approves the application, sets dates for application submission, ensures the Chapter Administrator is marketing the program to the committee's satisfaction.

Promoting Scholarship at Meetings
The committee promotes the CFMA DFW scholarship program at monthly meetings and special events.

Choose Recipients
The committee reviews all applications and recommends recipients to the Board of Directors.

Award Presentation
The committee is responsible for presenting certificates and checks at a monthly meeting.
________________________________________________________________________________________________
Membership Committee
Committee Chair - Kerry Fitzgerald Email: kfitzgerald@bkd.com
Members - Amy Hart, Derek Cheairs, Frank Cinatl, John Lenheiser, Mark Mettille, Sana Sundrani
Responsibilities
Responsible for retaining and developing new members. This committee reviews membership and develops plans to increase and retain membership. This committee meets as needed.
Committee Goals
To promote membership and involvement in CFMA by and through (1) Identifying & recruiting candidates for membership; (2) Educating the local construction industry on the benefits of membership; and (3) Assisting existing members in becoming active participants in the organization.
Activities and Tasks
Identifying and Recruiting Prospective Members
The committee identifies prospective members and includes them in our database of potential members. The committee obtains names and addresses of guests at meetings and contacts them via email and phone call after the meeting or event and welcomes them to future events. In addition, the committee identifies companies currently not involved in the organization and contacts them through written correspondence or via telephone to inform them of the benefits of CFMA and to welcome them to upcoming events. Coordinates with Chapter Administrator to ensure that the membership database is up to date.

Promoting CFMA at Industry Events
The committee promotes CFMA at local industry events such as trade shows and meetings with other industry organizations. At these events, when possible, CFMA provides written materials regarding its programs and benefits. In addition, when possible, representatives from our local chapter will participate in these events, promoting CFMA through presentations and direct communication with potential members and others in the industry.

Member Retention
In addition, once a year, the membership committee holds a retention campaign in which we contact members who have not renewed their membership to remind them to do so. During this campaign, we also reach out to prospective members.

Integrate New Members Into The Organization
The committee contacts new members and welcomes them into the organization. In addition, the committee invites new members to upcoming events and facilitates interaction with other current members.
Answers Inquiries Regarding Membership
The committee responds to inquiries raised by members and non-members regarding membership benefits.